Dos And Don'ts For Online Poker Tournaments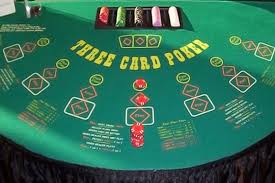 The following are dos and don'ts for players to enjoy online poker tournaments more and maybe, with a little luck thrown in, profit from them as well!
Keep a regular schedule of online poker tournaments for the month – or the year, if you can find one. This schedule tournaments will make sure that you're free to play at the right day and time. The schedule of online poker tournaments are provided by numerous poker help sites. Any search engine can help you find a listing.
Only join online poker tournaments that you truly wish to play in. If you're not properly inspired or motivated, there's a very good chance that you won't get too far. Although skills play a huge role in your chances, motivation and inspiration count greatly as well.
Be aware that a registration fee is usually charged to players wishing to join online poker tournaments. The registration fee, however, is rarely expensive so we're fairly sure that it won't be a detriment for you to join a tournament if so desired.
For online poker tournaments that offer great jackpots and other enticing prizes, expect many other players to join. If the tournaments you're interested in only have limited seats, you might want to register in advance.
Speaking of seats, don't expect online poker tournaments to give you the choice on where you wish to sit or which table you'd want to play at first. Random assignment of seats is necessary to ascertain that there will be no biased play involved.
Expect to play with a fixed amount of chips. Unless the tourney you've joined has given its players a re-buy option, it's up to you to figure out an effective way on making the money last. Re-buy tournaments are very rare so if that is what you are hoping, you will have a harder time finding a tournament to your liking.
The prizes offered by online poker tournaments differ. Some free tournaments only offer you the chance of being publicized as its first prize. A number of online poker tournaments, on the other hand, offer you the chance of playing at yet another tourney for higher stakes when you win.
And of course, there are tourneys that let players compete for trips abroad, thousands of dollars and so forth.
But enough about prizes because they're just going to make dollar signs appear in your eyes. A few last words for players who wish to join Internet poker tourneys:
Don't make the mistake of acting like a bad-mannered drunk if you're suffering from a losing streak. That might cost you your seat in the tourney.